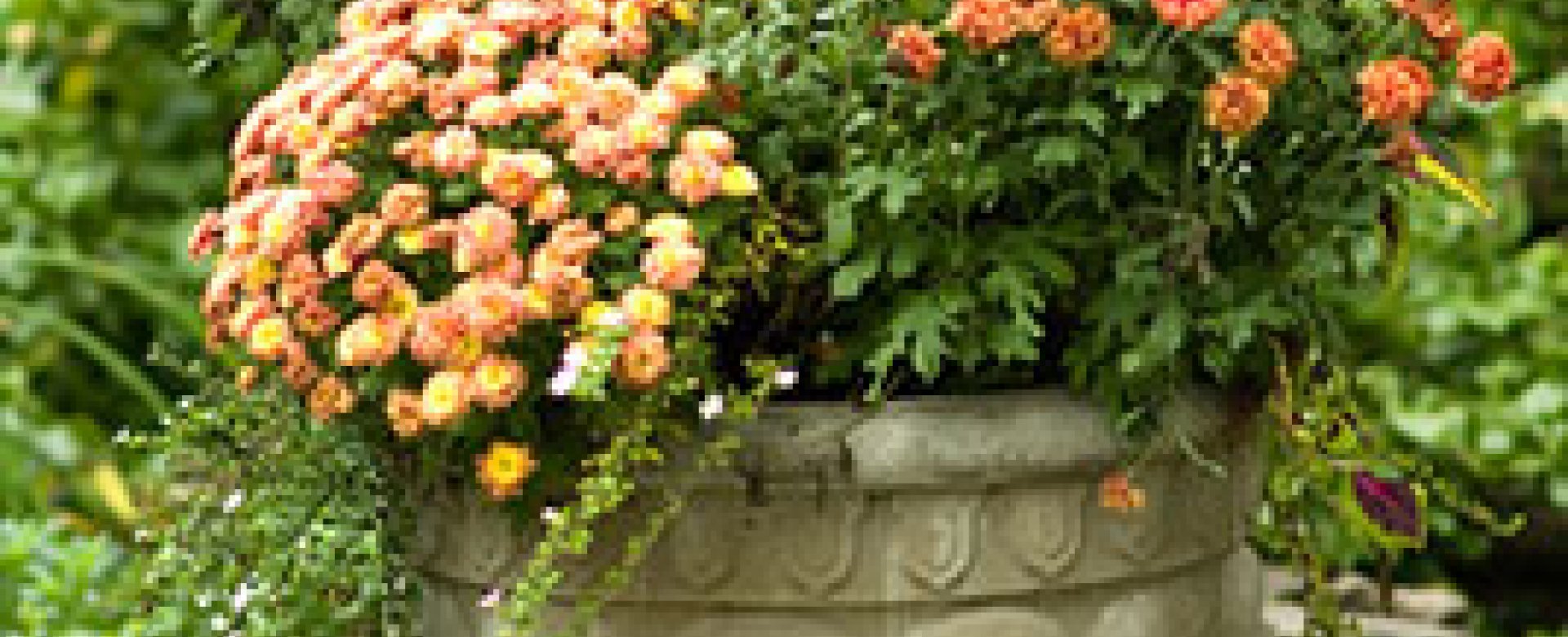 Helpful Tips and Reminders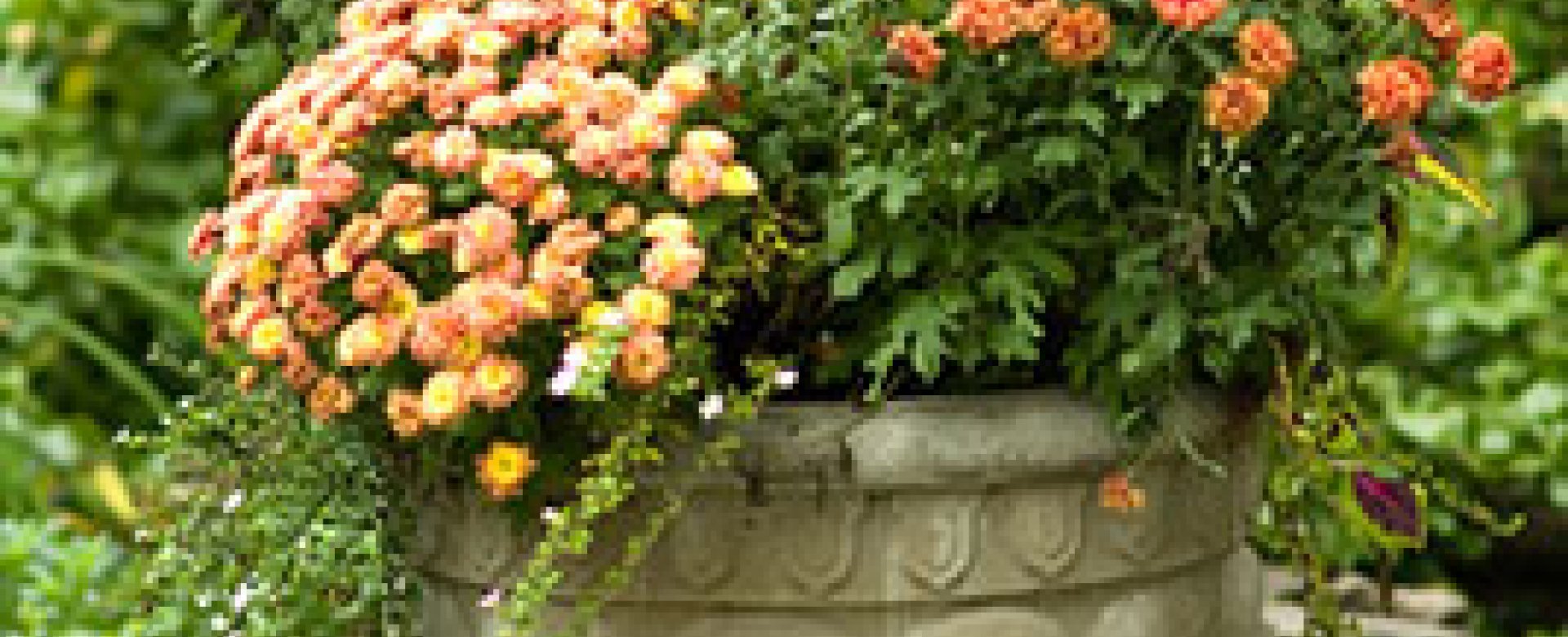 Design tips
Use an odd number of plants when planting annuals, perennials, trees, and shrubs.
Use a thriller, filler, and a spiller in your container garden.Choose a tall focal plant for the center (thriller), medium-height plants around the focal plant (filler), and trailing plants around the edge (spiller). Feel free to mix annuals and perennials.
Plan for a succession of color throughout the season. Check the bloom times on perennials and be sure to include a mix of spring, summer, and fall bloomers. Add annuals for ongoing color. Tuck containers into your garden bed or border for an extra pop of color in the garden.
Reminders

Look for garden tools with brightly colored handles so they are easy to find when you put the down in the garden.
Take risks. If you love a plant but aren't sure how it will work in a certain spot—go ahead and try it! You can always move it later if it looks wrong or doesn't thrive.
Swap out plants each season—pansies in early spring, your favorite annuals for summer, mums in the fall—for year-round color.
Don't like wearing garden gloves? A toothbrush works great for getting dirt out from under your fingernails.
Save your plant tags and note what worked well and what didn't from year to year. Plant them near the plant or keep them in a notebook.

Care tips
Mulch your garden to conserve water and deter weeds. If occasional weeds appear (and they will), they'll be much easier to pull.
Deadhead your garden. Flowering plants perform best when you remove dead or dying blooms. Deadheading gives the plant energy for new blooms and makes your garden look well cared for.
Be sure your planters have drainage holes. Proper drainage is essential to a healthy container planting.