Viola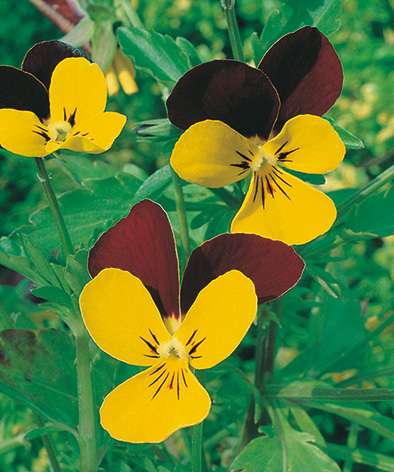 Common name
Viola
Botanical name
Viola
Variety
Jackanapes
Zone
USDA Zone 4 (-30°F) to USDA Zone 8 (10°F).
Water
Weekly during dry spells
Maintenance
Remove spent blooms
About
Profuse, delicate flowers combine reddish-brown and cheery yellow petals. Flowers carpet the early garden. Attractive as cut flowers or beautiful at garden's edge, in rock gardens and as a small-scale ground cover. Allow to reseed for longevity in the garden. Reblooms in cool weather.
Companion Plants