Tulip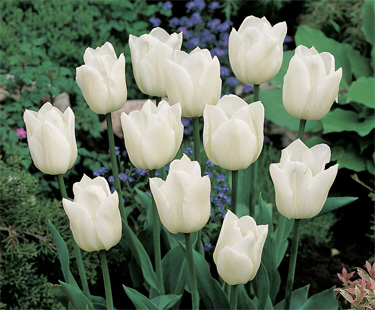 Common name
Tulip
Botanical name
Tulipa
Variety
White
Zone
USDA Zone 3 (-40°F) to USDA Zone 8 (10°F).
Water
Weekly during dry spells
Maintenance
Keep weed-free
About
Striking flowers brighten the spring garden. Gorgeous in mass plantings or as a spring accent in the border. Cut a bunch for a lovely bouquet or use for indoor seasonal color. Plant forced tulips outside after danger of frost has passed for rebloom next spring.
Companion Plants
Collections