Snow-on-the-Mountain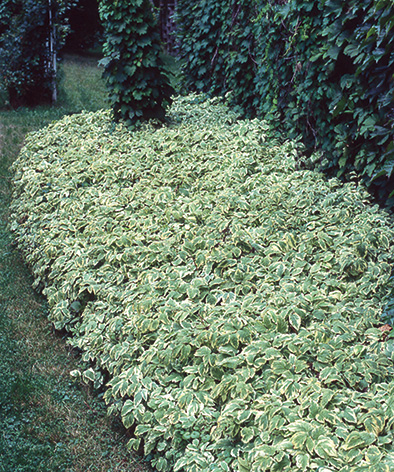 Common name
Snow-on-the-Mountain
Botanical name
Aegopodium podagraria
Variety
Variegatum
Zone
USDA Zone 4 (-30°F) to USDA Zone 8 (10°F).
Water
Weekly during dry spells
Maintenance
Keep weed-free
About
Striking, variegated foliage brightens shaded areas. An outstanding ground cover, particularly for erosion control on slopes. In the mixed garden combine with deep green or burgundy foliages. Plant in containers sunk into the ground to control spread. Very vigorous.
Companion Plants