Ideas and knowledge in full bloom.
Shopping list
Dragon Tree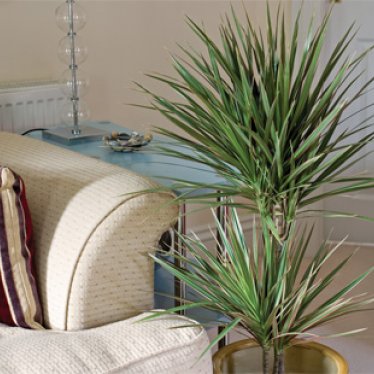 An excellent plant for accent or specimen. The handsome foliage and interesting trunk canes are unique and eye-catching. In colder regions, place containers on the deck or porch during warmer weather and overwinter indoors.
Plant Details
Common name

Dragon Tree

Botanical name

Dracaena marginata

Variety

na

Zone

Prefers moderate home temperatures of 60-75°F (16-24°C)

Light

Low light (indoors)

Height

4' (1.2 m)

Habit

Upright

Feed

Monthly when actively growing.

Water

Maintain moderately dry soil.

Bloom Time

Foliage plant.

Maintenance

Avoid cold drafts.