Ideas and knowledge in full bloom.
Shopping list
Wandering Jew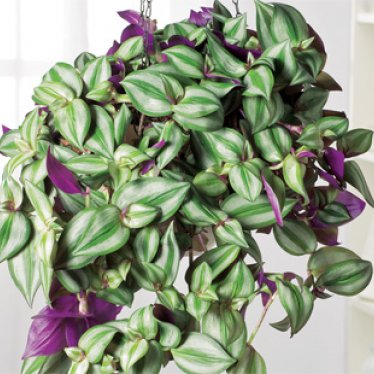 This popular plant will bring striking color and texture to the interiorscape. Get the full effect of cascading habit by display in a hanging basket or on a pedestal. Tradescantia is so easy to grow, that it also does will in combination with other plants in a mixed container. Pinch back stems for a more bushy appearance. Periodically, small flowers bloom at stem tips.
Companion Plants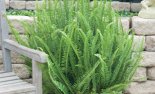 Kimberly Queen Fern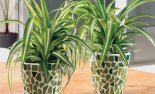 Spider Plant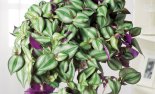 Wandering Jew
Plant Details
Common name

Wandering Jew

Botanical name

Tradescantia

Variety

na

Zone

Prefers moderate home temperatures of 55-70°F (13-21°C)

Light

Low light (indoors)

Height

Trails 24-48" (61-122 cm)

Habit

Trailing

Feed

Once a month.

Water

Keep soil relatively dry. Water only when soil surface feels dry to the touch.

Bloom Time

Foliage plant.

Maintenance

Avoid overwatering.