Ideas and knowledge in full bloom.
Shopping list
Japanese Painted Fern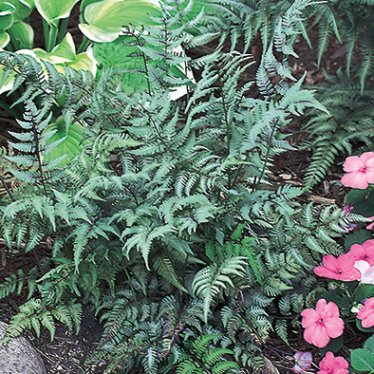 Fantastic foliage for the shaded or woodland garden. Attractive accent to burgundy or silver-leaved plants and ruby or white flowers, which highlight the rich colors in the fern. New growth is lighter in color and contrasts nicely with older fronds.
Companion Plants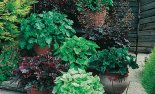 Coral Bells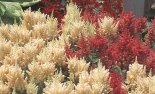 False Spirea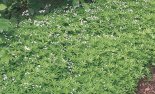 Sweet Woodruff
Plant Details
Common name

Japanese Painted Fern

Botanical name

Athyrium niponicum

Variety

Pictum (Metallicum)

Zone

USDA Zone 3 (-40°F) to USDA Zone 9 (20°F).

Light

Shade

Height

18-20" (46-51 cm)

Habit

Clumping

Feed

Use all-purpose

Water

Weekly during dry spells

Bloom Time

No Bloom

Maintenance

Mulch to reduce weeds
This plant also belongs to the following BloomIQ.com collections: