Russian Sage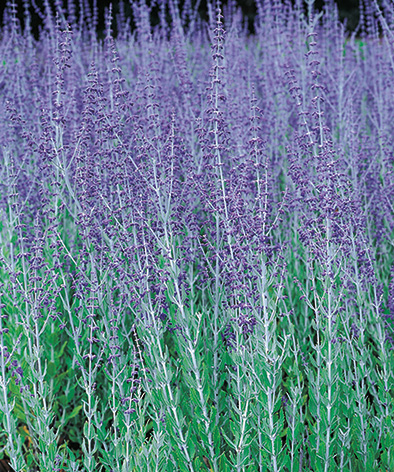 Common name
Russian Sage
Botanical name
Perovskia atriplicifolia
Variety
Little Spire
Zone
USDA Zone 4 (-30°F) to USDA Zone 9 (20°F).
Water
Weekly during dry spells
Maintenance
Mulch to reduce weeds
About
A dwarf form of the popular Russian sage. Flowers present a lavender cloudlike appearance in the perennial border or rock garden. Elegant, aromatic, silvery blue foliage is highly dissected and forms an attractive bushy mound. Deer resistant.
Companion Plants
Collections