Poinsettia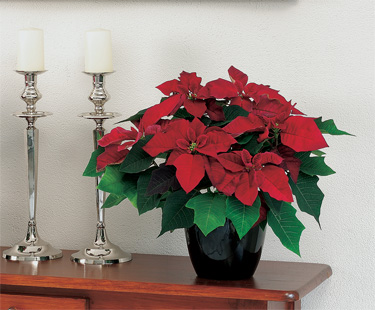 Common name
Poinsettia
Botanical name
Euphorbia pulcherrima
Variety
na
Zone
Prefers moderate home temperatures of 60-75°F (16-24°C)
Light
Medium light (indoors)
Feed
Monthly when actively growing.
Water
Water thoroughly, dry out moderately between waterings.
Bloom Time
Blooms late fall to winter.
Maintenance
Avoid cold drafts.
About
Bring the joy of the season to any home with these colorful plants. Available in a variety of colors and patterns, Poinsettia are ideal for decorating or gift giving. With care, these plants will hold their color for months.
Companion Plants
Collections