Peony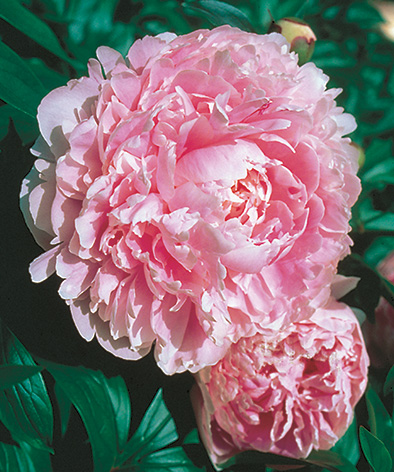 Common name
Peony
Botanical name
Paeonia lactiflora
Variety
Sarah Bernhardt
Zone
USDA Zone 3 (-40°F) to USDA Zone 8 (10°F).
Water
Weekly during dry spells
Maintenance
Remove spent blooms
About
Beautiful, fragrant flowers and attractive foliage highlight this enduring garden favorite. Outstanding as cut flowers or planted with Siberian iris and foxglove. Use peony rings or stakes to prevent heavy blooms from bowing to the ground. Long-lived.
Companion Plants