Magnolia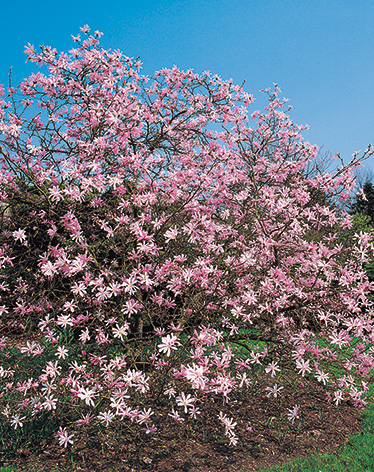 Common name
Magnolia
Botanical name
Magnolia x loebneri
Variety
Leonard Messel
Zone
USDA Zone 5 (-20°F) to USDA Zone 9 (20°F).
Feed
Use an all-purpose in spring
About
Prolific show of fragrant blooms on this small tree or shrub. Large, bold foliage and interesting bark make well-suited for screening, accent, or specimen. Lovely underplanted with hyacinth, purple tulips and other spring bulbs. Prefers moist, well-drained, neutral to acid (sour) soil.
Companion Plants