Lupine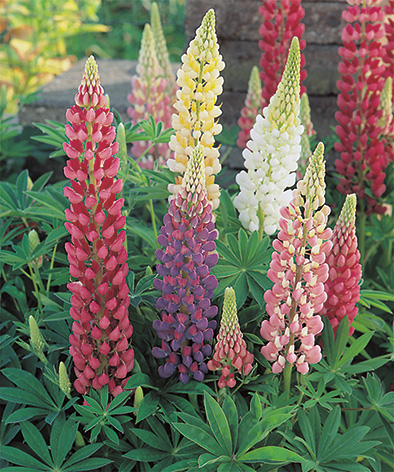 Common name
Lupine
Botanical name
Lupinus
Variety
Gallery Mix
Zone
USDA Zone 4 (-30°F) to USDA Zone 8 (10°F).
Water
Weekly during dry spells
Maintenance
Remove spent blooms
About
Dramatic flower spikes in a delightful mix of colors are an excellent choice for summer bouquets or attracting hummingbirds to the garden. Prefers cool, evenly moist sites. Remove faded flower spikes to encourage reblooming.
Companion Plants