Lemon Balm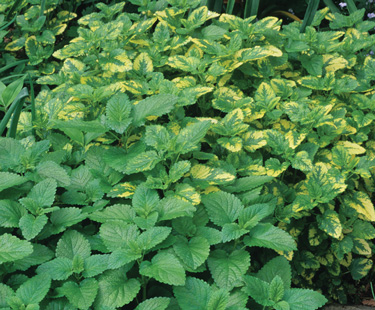 Common name
Lemon Balm
Botanical name
Melissa officinalis
Variety
na
Zone
USDA Zone 4 (-30°F) to USDA Zone 9 (20°F).
Water
Water weekly during dry spells
Bloom Time
Blooms in summer
Maintenance
Trim every six weeks
About
Intense, sweet lemon fragrance and flavor; fresh leaves are excellent in teas, as a salad herb or as a flavorful garnish in fruit cups. Dried leaves are good in potpourri or tea. Attractive plant for the herb or flower garden. Variegated and golden-leaved forms offer a bright contrast. Reseeds in the garden, so you'll have plenty to use and share--and keep in mind that periodic shearing and harvest will minimize excess seeding.

Companion Plants