Hosta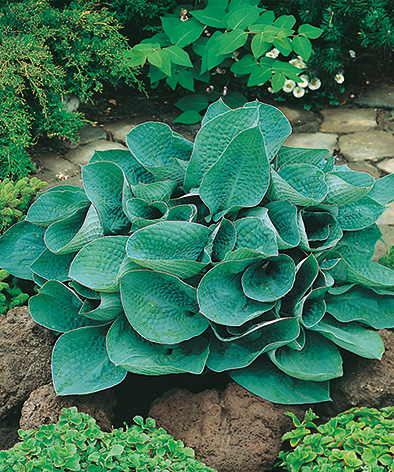 Common name
Hosta
Botanical name
Hosta hybrid
Variety
Big Daddy
Zone
USDA Zone 3 (-40°F) to USDA Zone 9 (20°F).
Water
Weekly during dry spells
Maintenance
Remove spent blooms
About
Award-winning hosta with huge, cupped blue-green leaves. Bell-shaped white flowers are suspended from strong stalks that rise up through the large mounds of foliage. Makes a handsome specimen or accent in the landscape.
Companion Plants