Grape Hyacinth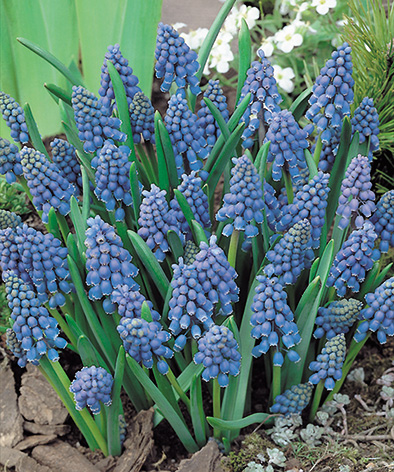 Common name
Grape Hyacinth
Botanical name
Muscari
Variety
Blue
Zone
USDA Zone 4 (-30°F) to USDA Zone 9 (20°F).
Water
Weekly during dry spells
Maintenance
Keep weed-free
About
A commonly cultivated spring bulb that is well-suited for garden's edge, between flagstones or the rock garden. Vibrant flower color and strong, delicious fragrance. Plant in front of taller spring bulbs or tuck into sunny nooks and crannies for a springtime delight. Can become invasive.
Companion Plants