Garden Mum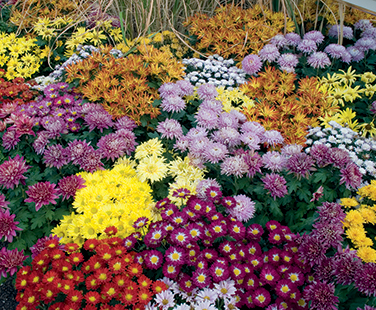 Common name
Garden Mum
Botanical name
Chrysanthemum morifolium
Variety
na
Zone
USDA Zone 4 (-30°F) to USDA Zone 9 (20°F).
Water
Weekly during dry spells
Maintenance
Pinch back for fuller appearance
About
Striking flowers attract butterflies to the garden. Wonderful cut for bouquets and lovely in the flower garden or mixed landscape planting with ornamental grasses and asters. Pinch in early June to keep plants compact and delay flowering, if desired.
Companion Plants
Collections