Dogwood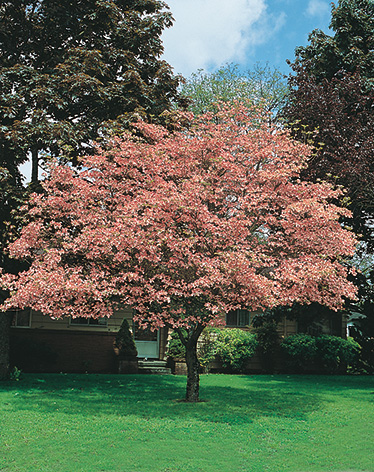 Common name
Dogwood
Botanical name
Cornus
Variety
Pink
Zone
USDA Zone 5 (-20°F) to USDA Zone 8 (10°F).
Maintenance
Provide enough water in fall, before freeze
About
Classic small landscape tree with large, showy, four-petaled flowers in spring. When planted in part shade, its graceful branching habit is evident. Handsome foliage offers red-purple fall color. Nice combined with spring-flowering bulbs, rhododendron, hydrangea, and euonymus.
Companion Plants