Delphinium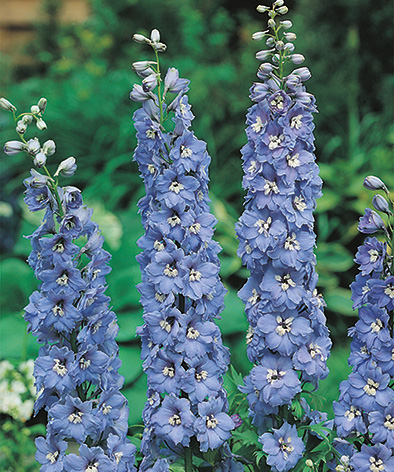 Common name
Delphinium
Botanical name
Delphinium
Variety
Light Blue
Zone
USDA Zone 3 (-40°F) to USDA Zone 7 (0°F).
Height
36-42" (91-107 cm)
Water
Weekly during dry spells
Maintenance
Remove spent blooms
About
Abundant, long-blooming flowers attract hummingbirds and butterflies. Well-suited for garden's edge, along walkways or for the cutting garden. Attractive with coreopsis or pink roses. Remove faded flower stalks to encourage reblooming. Prefers fertile, well-drained soil.
Companion Plants
Collections