Daffodil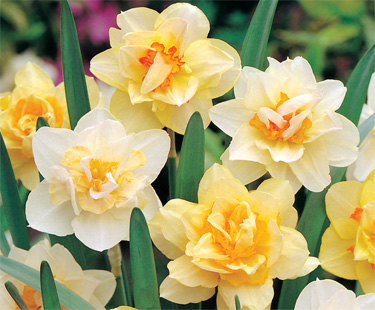 Common name
Daffodil
Botanical name
Narcissus
Variety
Double Mix
Zone
USDA Zone 3 (-40°F) to USDA Zone 9 (20°F).
Water
Weekly during dry spells
Maintenance
Remove spent blooms
About
Let these vibrant flowers help welcome spring! A cheerful sight after a long winter, combine these beautiful flowering bulbs with tulips, pulmonaria and hyacinth for a spectacular early season display. If planted in a container the previous fall, they can be brought inside for an indoor garden.
Companion Plants