Creeping Phlox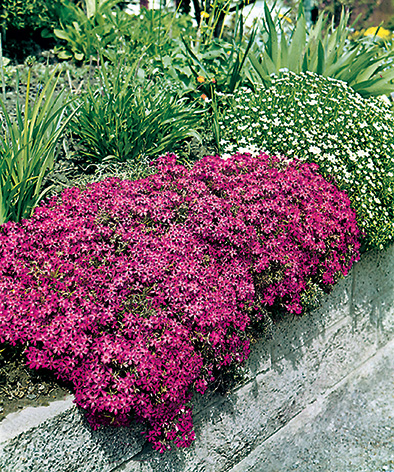 Common name
Creeping Phlox
Botanical name
Phlox subulata
Variety
Scarlet Flame
Zone
USDA Zone 3 (-40°F) to USDA Zone 9 (20°F).
Water
Weekly during dry spells
Maintenance
Keep weed-free
About
A profusion of flowers carpets the garden. Excellent evergreen ground cover for banks, in rock gardens, along walkways, at garden's edge or for cascading over stone walls. Creates a colorful spring show in mass plantings or with spring bulbs.
Companion Plants