Chives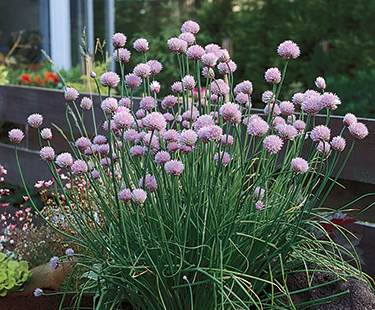 Common name
Chives
Botanical name
Allium schoenoprasum
Variety
na
Zone
USDA Zone 4 (-30°F) to USDA Zone 8 (10°F).
Water
Weekly during dry spells
Maintenance
Divide every 3 to 5 years
About
Also known as onion chives, the beautiful flowers and foliage of this plant have a distinctive mild onion flavor. Fresh leaves add zest to soups, salads, eggs or sour cream, or use whole blossoms for a novel herb vinegar. Attractive in the herb or cutting garden and a good companion plant for roses.
Companion Plants