Astilbe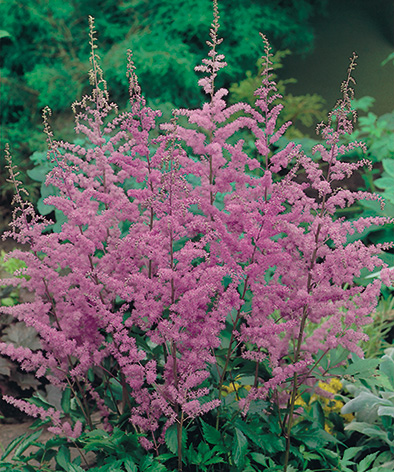 Common name
Astilbe
Botanical name
Astilbe x arendsii
Variety
Amethyst
Zone
USDA Zone 4 (-30°F) to USDA Zone 8 (10°F).
Water
Weekly during dry spells
Maintenance
Divide every 3 to 5 years
About
Showy flower plumes and striking foliage are indispensable in the shaded or woodland garden. Excellent complement to bergenia, hosta, ferns or Japanese iris and especially attractive near water. A beautiful, long-lasting cut flower, fresh or dried.
Companion Plants