Anise Hyssop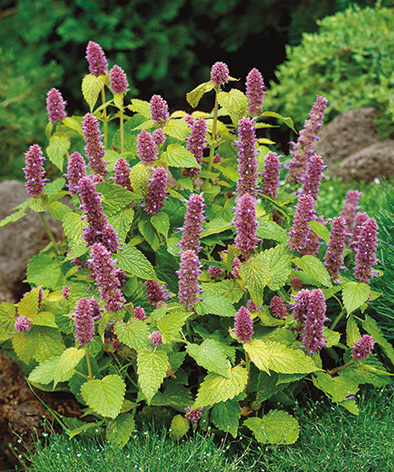 Common name
Anise Hyssop
Botanical name
Agastache foeniculum
Variety
Golden Jubilee
Zone
USDA Zone 5 (-20°F) to USDA Zone 9 (20°F).
Water
Weekly during dry spells
Maintenance
Remove spent blooms
About
Vibrant spikes of tubular flowers attract hummingbirds and butterflies to the garden. Plant near walks or windows where the scented foliage can be enjoyed. Excellent for herb, wildflower or cottage gardens, and adds wonderful free-form to cut flower arrangements.
Companion Plants