Abelia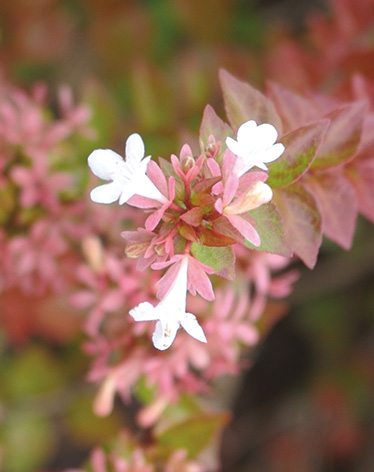 Common name
Abelia
Botanical name
Abelia
Variety
Rose Creek
Zone
USDA Zone 6 (-10°F) to USDA Zone 9 (20°F).
Maintenance
Protect from winter winds
About
Elegant, long-blooming, fragrant flowers attract butterflies and bees and contrast with the vibrant stems. Nice in containers or as a low hedge. Deer resistant, drought tolerant and generally pest-free. Prune in late winter or early spring, removing crossing branches to encourage a strong framework.
Companion Plants